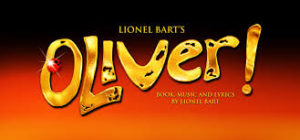 OLIVER is the Voorhees Theatre Company's all age show for performers 8 to 88 years old.
Auditions for Oliver will take place Thursday, September 7th, 6:30 to 9:30 pm and callbacks Friday, September 8th.  Location: Voorhees Middle School, 1000 Holly Oak Dr., Voorhees
Please arrive by 6:15 pm and be prepared to stay for most or all of the time.  Callbacks, if necessary, will be held, Friday September 8th, 6:30 pm to 9:30 pm
Auditioners should come prepared to sing 16 bars of a Broadway-style song that demonstrates their range and ability and be dressed to dance. An accompanist will be available to play your sheet music, or you may bring an instrumental-only CD accompaniment.
A $25 audition fee, payable by cash, check, or credit card (fee may apply for credit card) will be collected at the audition. The remaining $75 participation fee is due by Sunday, September 17th and will go in part to the script rental.
Show Dates:
Friday, October 27, 2017 – 7:30pm
Saturday, October 28, 2017 – 2:00pm
Saturday, October 28, 2017 – 7:30pm
Sunday, October 29, 2017 – 2:00pm
Fill this form out completely and bring it to auditions with you.
Oliver_Audition_Form
If you are interested in auditioning for a featured role, below are scenes you may want to practice prior to auditioning.
List of audition scenes
Widow Corney, Old Sally, pages 90-91
Oliver, Fagin, pages 43-44
Oliver, Charlotte, Noah pages 20-21
Oliver, Artful Dodger, pages 26-27
Mr. Bumble, Widow Corney, pages 8-9
Mr. Browlow, Mrs. Bedwin, Dr. Grimwig pages 72-73
Mr. & Mrs. Sowerberry, Mr. Bumble, pages 12-13
Fagin, Dodger, Bill, Nancy, pages 63-65
Bill, Nancy, Fagin, pages 82-83